Your Electrician For Life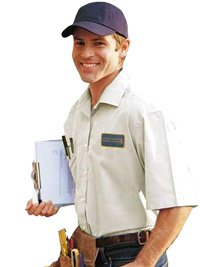 Lifetime Guarantee on All Work
We stand behind our work 100%.
Up-Front Pricing -- No Surprises
You approve the price before the work begins.
Neat, Clean, and Uniformed
We take pride in our professional and courteous service.
Peace of Mind
We're fully Licensed, Bonded, and Insured.
Licenses: #C10 685970 & #C10 406002.
On Time
Your technician will arrive within the two-hour window of your appointment. We always have a live person in our office who stays in communication with you.
H Electric provides commercial and residential customer throughout Glendale area with expert electrical services. Over the years, we've built a company of highly experienced, certified electricians to serve your electrical needs. H Electric has plenty of competition, but our success comes from treating our customers the way we, ourselves, want to be treated. We provide you with superior work at honest prices, and we back it with our service guarantee.
See What Our Clients Are Saying

From my initial call to the end of the job, everyone was friendly, intelligent, & willing to explain stuff. Prices were the best from any electrician I've used in past. MY PRIOR ELECTRICIAN WAS GOING TO CHARGE ME MUCH MORE THAN THIS ONE. Robert & Julio were such fast and intelligent technicians that I ended up adding more work to the originally requested, minimal work! All done in one day! -- Stephanie Osbourne

Click here for more customer reviews.
Here's 3 of our most recent blog posts
One of the easiest ways to enhance your landscaping is with strategically placed lighting. Soft or bright lights highlight areas of your yard you want to show off or want to enhance the safety of. Pathways are made safer when lined with lights. This is essential to your family's safety as well as visiting guests who are not familiar with the layout of your landscaping.
When it comes to landscape lighting, you have a few options. You can choose to install the lights yourself or call an electrician. Glendale home and business owners can rely on H Electric for prompt and professional service.
If your main focus is safety, security lights that are bright and light up a wide area are a good option. These can be mounted over a driveway, parking lot and entryway. Most are wired with motion detectors and will automatically come on when somebody approaches. An electrician in Glendale can install a security light wherever you feel it is needed.
Solar lights are ideal for lining pathways and accenting garden features. They put off a soft glow and do not require any electricity to operate which makes them extremely easy to place anywhere in the landscaping.
Landscape lighting powered with electricity tends to be more reliable, but it requires a little more work to install and you will need to make sure there is power available. In many cases, this is a job for an electrician. The electrician will need to install an additional outdoor outlet dedicated to the landscape lighting.
If you are planning to use an existing outlet, you could install the lights yourself. You will need to dig a trench to bury the wire and connect the wire to the transformer box. Instructions are included with the light sets and are pretty easy to follow.
Homeowners have discovered they can add value to their home by doing remodeling work. This may be anything as small as moving a pantry to renovating an entire basement or kitchen area. It is strongly recommended a homeowner hires a contractor to take on such a huge, technical task. The services of a Glendale electrician will also be needed to take care of the newly placed outlets and lighting that will be installed. H electric would be happy to help you achieve the kitchen or basement of your dreams.
Why Remodel
The real estate market is fickle at best. Homeowners who may feel cramped in their current homes or are looking for something a little more modern are realizing it is more cost effective to remodel than to buy a new, updated home.
If you have been dreaming of that big kitchen with a gorgeous breakfast bar highlighted by some beautiful recessed lighting, you will need some electrical rewiring. During a kitchen remodel, an electrician can install more outlets in more convenient places. It is imperative any and all electric work is handled by a person who has the knowledge and certifications to do it right the first time.
Updated Wiring After a Remodel
A remodeling job alone will add value to a home. A major kitchen remodel that includes completely updated wiring will also add a great deal of value to a home. It also provides peace of mind for residents who may have been concerned with the potential of an electrical fire being started due to old wiring that was not equipped to handle the needs of a modern day kitchen.
If you tired of your old, cramped kitchen, give an electrician in Glendale a call. Even if you cannot do a major overhaul, a new lighting scheme can do wonders for a home's appearance.
An electrician is someone you may have to call from time to time to help you with the more difficult parts of keeping your home in good repair. However, not every electrician is the same. For instance, if you want a great electrician in Glendale, calling H Electric just makes sense. Whether you are lucky enough to be able to call H Electric for your home or office electrical needs, or you live elsewhere and have to find an electrician via the internet or phone book, it is important to understand what qualities make a great electrician. Follow along with this list and see if the person you plan to hire fits these requirements.
Well-Qualified and Certified – A great electrician has both education and experience and does not mind providing licensing or certification to back this up.
Willing to Give an Estimate – The best electricians are willing to come to your home or office and give you a written estimate of what the job may cost. This means you will never pay more than you need to for the job.
Honest – A good electrician is honest and will never do work that does not need doing or charge you too much for his or her services.
Safe – Top electricians take all the proper safety precautions to protect you and himself from accidents.
Dependable – The right electrician for you will be prompt, on time and come when you expect him.
As you can see, there are many things that contribute towards being a great electrician. An electrician Glendale will have each of these qualities and will be willing to do what it takes to complete your job to your satisfaction. Do not settle for the rest, call H Electric and let us work at pleasing you with your electrical work—each and every time!
H Electric
1125 E Broadway Glendale, CA 91205
(818) 334-6456
www.electricianglendale.org


Reishuka, Inc. DBA: H Electric